Mumbai enjoys an enviable location, close to the sea and just west of the mountains. There are many enterprising trips that one can make out of the city. Goa and Pune are two of the most visited hotspots in the region, each with their own distinctive flavours. Here are some highlights of these much-loved getaways.
Going to Goa
Goa's beaches are the stuff of legend. From the more laidback Anjuna beach to the party hubs at Baga, this is one of the most scenic and vibrant coastal stretches in the entire country. But it is not just about the sea, sand and spray. Goa is also home to many old forts, some still standing tall while others in ruins, but each with an undeniable aura. One can feel the weight of history that these shores have seen by driving along the oceanside ways and exploring the stone ramparts while waves crash into them. Some of the famous forts of Goa are the Chapora and Corjuem forts where one can catch panoramic views of the dramatic seaside terrain.
Mumbai to Goa by car is bound to be an entertaining journey. It is one of the most scenic road-trips as one climbs and negotiates the densely forested Western Ghats and then descends into the idyllic backwaters and old towns of Goa. Stops on the NH48 route would include Kolhapur, famous for leather slippers and delicious mutton delicacies.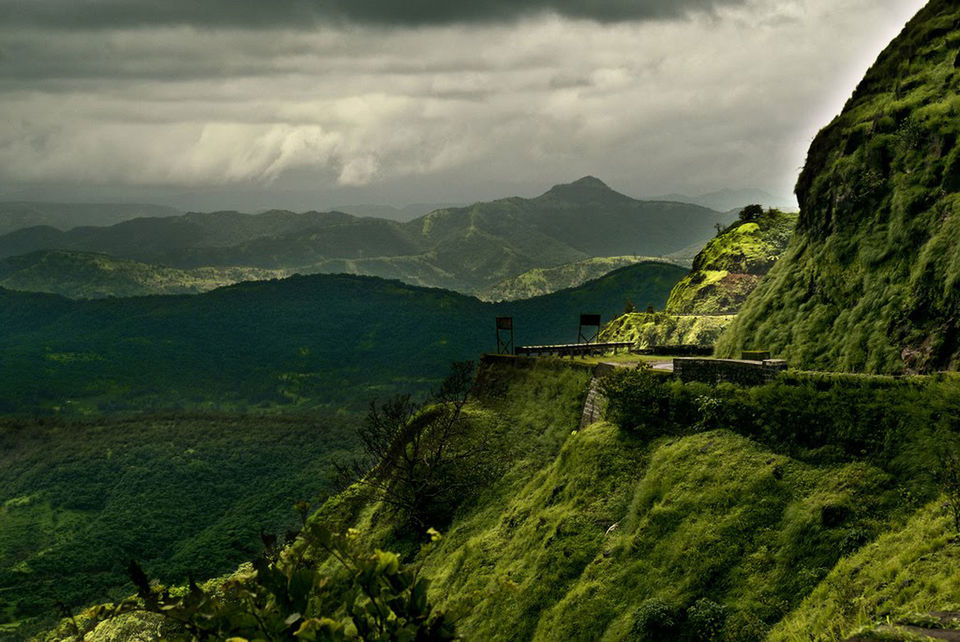 A Pune Culture Trip
The Mumbai-Pune expressway is a busy one, as the two cities have strong business and cultural ties. It is also considered one of the best-looking routes, where the traveler is often accompanied by views of misty valleys and thick forests. Thus, Mumbai to Pune by car is an adventure waiting.
The city of Pune is today known for its academic institutions and burgeoning tech and services industry. But culturally its significance is much older and it has a long history, still evident in its many old landmarks. A drive to Sinhagad Fort is a recommendation for all history buffs who visit Pune. The strategic design of this fort, straddled on the edge of a cliff, made it one of the important military points in medieval India. It has been the sight of great battles although today it is a venue for more mellow pastimes like hiking and photography. The view from the top is a reward for those who explore the Fort. Pune's other places of interest include Shaniwar Wada, the erstwhile home of the Peshwas, and the Aga Khan Palace, where Mahatma Gandhi had spent two years of house arrest with his most faithful associates.
The best way to enjoy a road trip from Mumbai to Goa or Pune is on one's own terms. Full privacy and complete freedom is the way to experience these colorful destinations. Platforms like Zoomcar which offer affordable car rentals with assurances like 24/7 on-road support are becoming the top choice for informed travelers.